As players, I believe you will watch some game live broadcasts to entertain yourself. There may be some players who prefer to watch live broadcasters with an entertainment nature, and some players like to watch live broadcasters with certain game skills. These live hosts always have an amazing performance in every game. However, these so-called performances are not played by their strength, but by cheating. Here, I will share with you streamers who were banned for cheating.
MOBADOS
MOBADOS is a full-time YouTuber. Before he was a full-time YouTuber, he was an Apex streamer, mostly doing game streams on Twitch. He is famous in the Apex player community for his very accurate marksmanship. On March 6, 2019, he was live on Apex as always. However, eagle-eyed viewers noticed something different. He appears to have no recoil when using the weapon, and is able to target enemies even if he can't see them.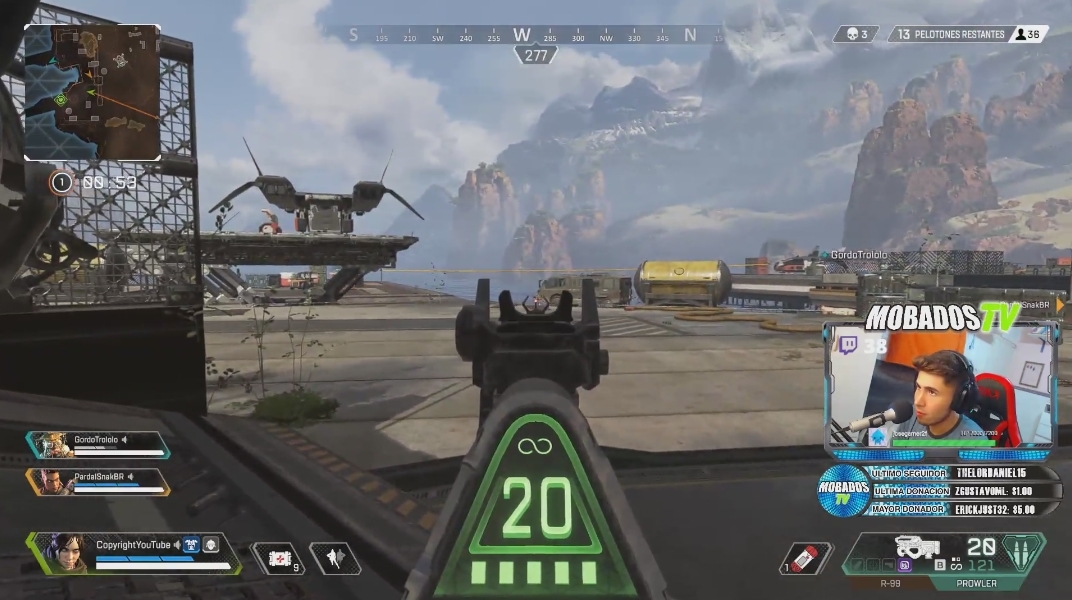 Subsequently, the topic of whether MOBADOS was cheating or not was moved to Reddit by the audience to discuss. As a result, the live host was confirmed to be hanging in the game. As a result, his account was officially banned.
TwistedBear
TwistedBear is one of the top players in Call of Duty: Modern Warfare. But in the live broadcast in July 2020, when he started the broadcast, he forgot to block the hacking software. As a result, the audience watching the live broadcast saw how he became the most "top" player.
The cheat he uses is the see-through function. Even though the enemy was already hiding behind the wall, he could clearly see where the enemy was. Twitch officials also permanently banned the live broadcaster shortly after.
Solista
Solista is a Twitch streamer from North America and a master of Valorant. He ranks at the top of the game, and even ranks 65th in the North American leaderboard. However, on a certain day in April 2021, Solista suddenly received a ban, and the words Hacker Detected appeared on the screen.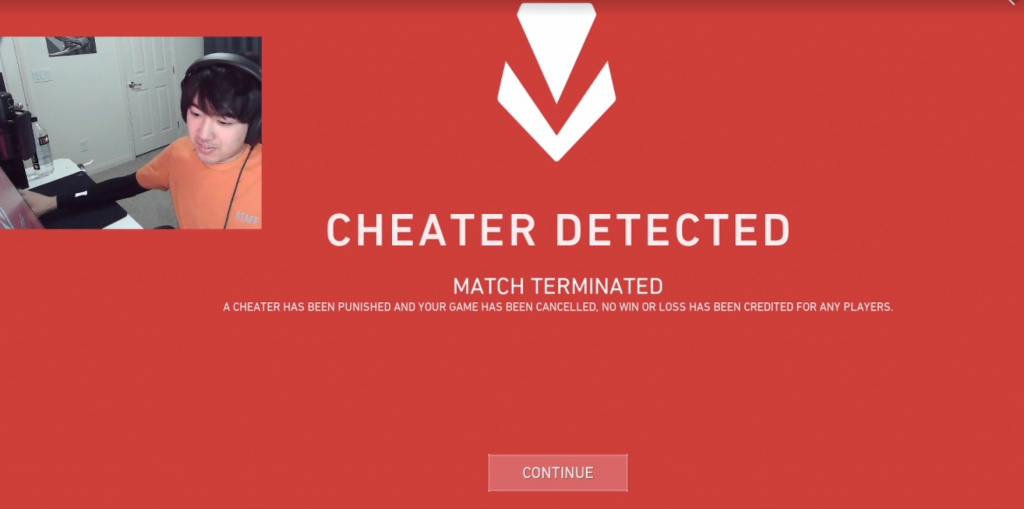 The reason is because some players have been repeatedly reporting to the official a clip of suspected Solista cheating.
CPTBALDY
CPTBALDY is a streamer of Modern Warfare. In one day's live performance, his performance was extraordinary, that so many players asked him why he was cheating in the comment area. The streamer denied that he was cheating. Just when he wanted to prove his innocence, he accidentally opened his cheat program.
For such an actiom, he was stunned for a while, and the comment area also laughed at the live broadcaster. Later, he was also officially banned.
FaZe Jarvis
Jarvis is a British Youtuber and a member of the FaZe Clan. In 2019, he chose to show in Fortnite how powerful self-targeting hacks really are. At the time, he was only playing in casual mode and not in any ranked mode.
However, Epic didn't seem satisfied with such a move and banned his account. As a professional Fortnite player, losing his account took a toll on him. Later, he also posted an apology video on the YouTube platform.
MissQGemini
MissQGemini is a live CSGO female player. She used to openly open the cheat program, and the cheat she opened was X-ray. But even in x-ray, her performance still sucks. At the time, she didn't know that the audience had caught her cheating.
When she realized the problem, she uttered Clara, and shift the blame to the person named Clara. Seeing such a situation, Valve immediately banned her account.
Dream
As one of the most famous live streamers, Dream has tried many Minecraft Speedruns with good results. In 2020, he submitted a Speedrun video to the relevant authorities. However, the relevant authorities rejected his film after reviewing it. The main reason is because the drop chance of some equipment is higher than normal game.
After a while, Dream went so far as to openly admit that he did cheat. He said he had no intention of cheating. That cheat was already in the game a long time ago, because Dream needed it to make related videos, but then forgot about it.
The above is the game streamers who was banned for cheating. What do players think about this? To learn more you can watch our video.