"Dabutie" refers to a tonic or one of Taiwan's instant noodle brands, but in the 1990s it was very popular in the piracy industry. Here I will share with you the "Dabutie" between computer users.
Introduction to "Dabutie"
In the 1990s, if computer users wanted to play a certain game, they usually used CD-ROMs to obtain files and install them on their computers. Later, the technology of CD began to improve, and CD players with burning function began to appear in the market. At this point, CDs have replaced disks. A CD may contain many games executable under MS-DOS or Windows 95, and even commercial software such as the Windows operating system and Office.
This kind of pirated CD has the characteristics of rich content, and it was called "Dabutie" at that time. Because "Dabutie" was originally a well-known instant noodle brand in Taiwan, "instant noodles" has become a slang term. Therefore, people who want to buy pirated discs will say they want to buy "instant noodles".
Software piracy
After 2000, "Dabutie" was gradually replaced by various FTP websites and P2P downloaders. At this time, "Dabutie" only refers to pirated CDs, and some software is also called "Dabutie" when some software is collected on one CD. With the development of technology, the capacity of computer software has become larger and larger, and the number of pirated CDs has become less and less.
Around 2004, the transfer of software became more common, computer users began to transfer files without CDs, and the government began to strictly deal with the piracy industry, causing a large number of pirate companies to go out of business.
DVD "Dabudie"
With the development of CD-ROM and network technology, DVD technology makes the capacity of CD-ROM more than 5 times that of CD-ROM. After 2009, "Dabudie" began to appear around the game store. This "Dabudie" replaces the "Dabutie" of the previous CD.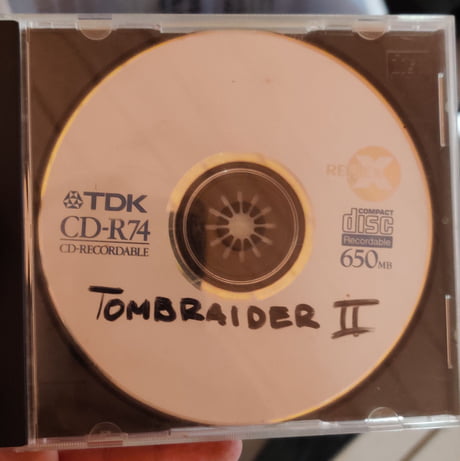 Although major host manufacturers have added anti-theft mechanisms, these measures cannot prevent the rampant piracy. In recent years, cloud technology also allows players to purchase passwords from the Internet and directly enter the password to download the file.
Game Piracy
Before the appearance of the "Dabutie", there was a similar product in Taiwan, that is, the game cassette. At that time, the price of a cassette was as high as NT$1,000 to NT$1,500. As a result, some manufacturers purchased blank cassettes from the subsidiary factory at a price of about NT$400, and then burned the contents of many genuine FC cassettes into a game cassette in an "all-in-one" manner. In the era of PS2, the way of burning game disc has become "jailbreak".
At that time, video game stores would ask customers if they wanted to "jailbreak". To "jailbreak", you need to use the genuine game reading data as a "boot film", and then replace it with a pirated game to play. In addition, there will also be a large game catalogue in the store for players to choose from, and the store will put the selected game into the console when "jailbreaking". However, the government has begun to pay attention to the issue of piracy, and these stores no longer help people jailbreak or sell pirated games. With the decline of pirated games, some players will pay for older games on sale even if they've already played them. This also shows that players are still willing to support their favorite games in terms of their cognition of genuine and pirated games.
Although many people are starting to support the genuine version, there are still many websites offering pirated games. Even if they do buy pirated games, they need to be considerate of the production team, after all, they spend a lot of money and time to complete the game. Therefore, players must really support the genuine version, so that new games can always appear.