Yu-Gi-Oh is a card game developed and published by Konami, and is adapted from some of the content in the manga work Yu-Gi-Oh by Japanese author Kazuki Takahashi. This game has been recognized by Guinness World Records as the world's most-selling trading card game, as well as the most attended trading card game competition. In the video game industry, Yu-Gi-Oh has also launched many games. Here, I will share with you the special rules and gameplay from Yu-Gi-Oh video games.
Story introduction
The story of Yu-Gi-Oh tells the story of the encounter between Japanese high school student Muto Yugi and the Pharaoh. Early on in the story, each episode was themed around a brand new game, using many of the ancient Egyptian civilizations. Later, the story began to focus on monster card duels. After the end of the original Yu-Gi-Oh! story, Konami began to launch follow-up works and shoot many Yu-Gi-Oh-themed TV animations. In each new animation of Yu-Gi-Oh, a new summoning method will be introduced.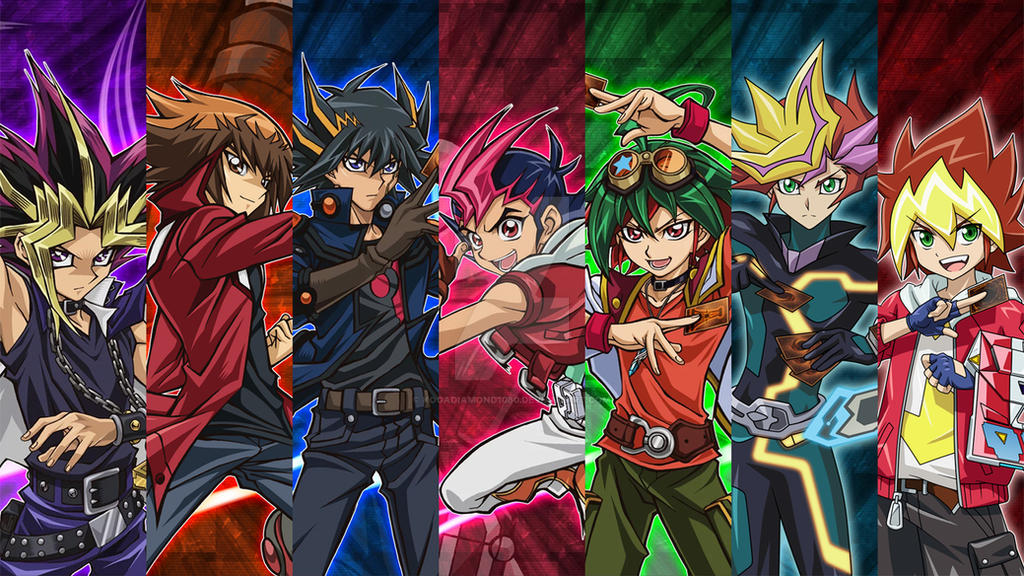 Yu-Gi-Oh! has released more than 50 video games in 20 years, most of which are based on exchange card games, and some are based on other games that appear in the comics. In addition, Konami changes some rules or adds some elements in some games.
Yu-Gi-Oh! Duel Monsters 4: Battle of Great Duelist
Yu-Gi-Oh! Duel Monsters 4: Battle of Great Duelist is a GBC game released in 2000. This game tells the story of Yugi's grandfather who was sealed by Pegasus into a card, and later went to the Duelist Kingdom to fight Pegasus in order to save his grandfather. The gameplay is largely the same as the OCG rules, but with a new set of special rules.
The level of each monster is divided by the attack power. For example, monsters below 1350 are classified as 4 stars, while those above 2800 are classified as 9 stars. Then, each monster is classified into different races, and the races that fight against each other do not need to calculate the attack power and can directly destroy them. This special rule also allows some monsters that were originally useless to be easily defeated because of the race against each other.
Yu-Gi-Oh! 5D's Wheelie Breakers
Yu-Gi-Oh! 5D's Wheelie Breakers is a game released in 2009. This game inherits the riding duel in Yu-Gi-Oh! 5D's. Players can ride their own D-wheel to have a riding duel with their opponents on the racing track. The gameplay will be very similar to Mario Kart. Players need to cross the finish line or summon monsters to fight with other players and knock them down to win.
After winning, players can also use the points to buy cards or revamp their D rounds.
Yu-Gi-Oh! BAM
Yu-Gi-Oh! BAM is a web game launched in 2012. This web game adopts a completely new rule independent of Yu-Gi-Oh's main card game. In this game, the player's deck is fixed at 15 cards, and the number of life points is determined by the total life value of all monsters in the deck. In a duel, each player starts with 3 cards in hand, and the player can summon monsters infinitely, and no sacrifice is required to summon high-level monsters.
In addition, trap cards are completely removed in this game, and some trap cards are divided into magic cards. A duel has a maximum of 20 rounds. After all rounds are over, the player with the most health wins. Interestingly, this game can merge magic cards with monster cards to create some cards that never exist in the real world.
Yu-Gi-Oh: Master Duel
Yu-Gi-Oh: Master Duel was launched in multiple platforms in January 2022. This gameplay restores the current rules of Yu-Gi-Oh. The rules used in master duels are the latest ones available today. In order to allow new players to understand various summoning methods more quickly, the official design theme decks of each era to teach players to use various summoning methods. The card environment in the game is mainly based on TCGs from Europe, America and overseas, and has about 11,000 different cards.
The game has a single-player mode to show the stories in each of Yu-Gi-Oh's themed decks. Players can experience the 20-year history of Yu-Gi-Oh in single-player mode, or go directly into multiplayer mode to compete with different players. In addition, the official also announced that many events will be held in the Master Duel.
The above are the special rules and gameplay of the video games of Yu-Gi-Oh! Players who want to know more can watch our video.